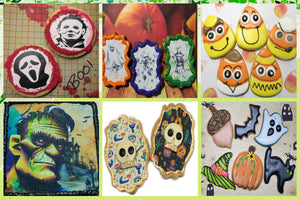 Welcome to Naomi and Pearl
Let's start by saying "THANK YOU" for visiting our page and your interest in our yummy confections. We add new products frequently so be sure to come back often. If you need anything EXTRA SPECIAL connect with us. Our services include providing sweets for large scale events to small groups and organizations. We love family and friend gatherings so let us know if we can create something unique to you.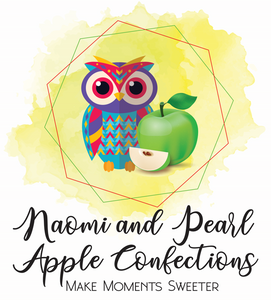 Go Mad Chocolate Chip Cookies
---
It's Halloween!
It's dress-up time! Share our selection of Halloween cookies with the kids, neighbors, friends, family or your office mates! Visit our YouTube channel for a great video! Order early to be sure to have your cookies for Halloween night!
Halloween Cookies Video